RBC CEO named one of 7 top "Climate Villains"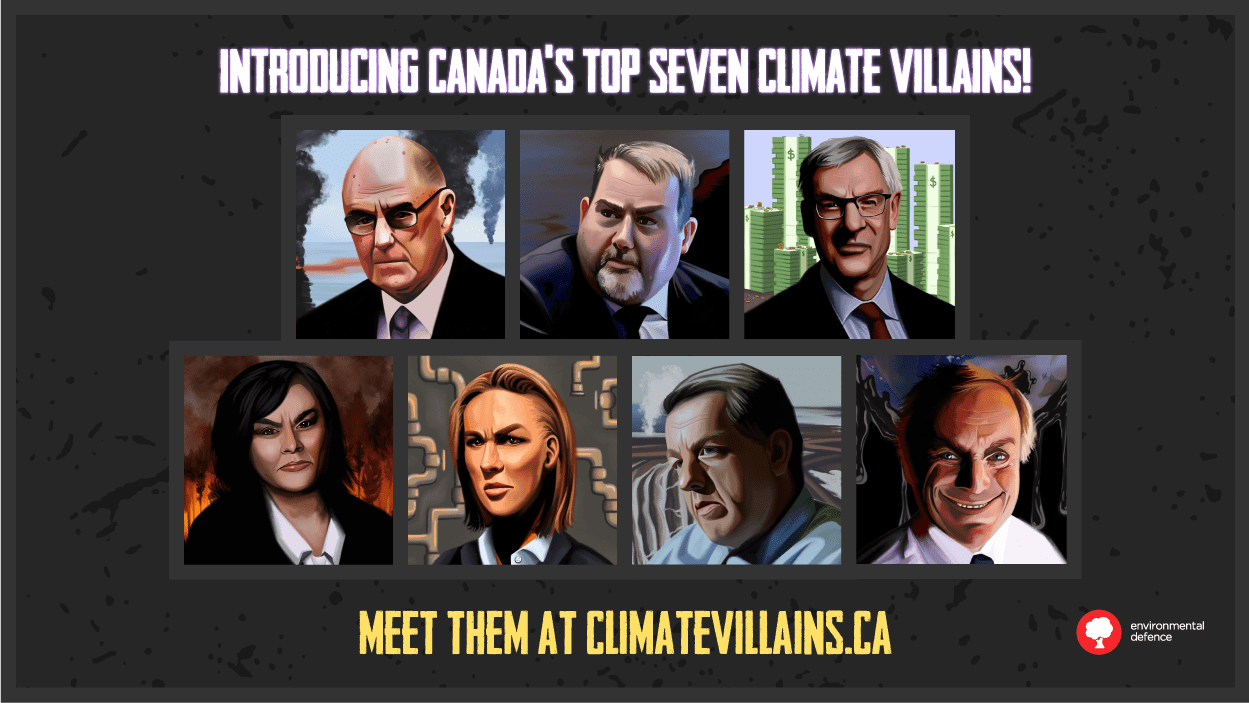 In a new campaign launched today, national environmental organization Environmental Defence included RBC's CEO Dave McKay on their list of the top people most responsible for blocking progress on solving the climate crisis.
What do the CEO of Imperial Oil, the head of RBC bank and the head of Big Oil's biggest lobby association, the Canadian Association of Petroleum Producers, all have in common?

They're all committed to using their power to block climate action in order to profit personally from more oil and gas production. And they're preventing efforts to build a healthy, equitable world beyond fossil fuels.

That makes them three of Canada's top 'climate villains'.

That's why we've included them in our brand-new campaign that names and shames the key players in the fossil fuel industry who are guilty of fueling climate chaos and the tactics they use to greenwash and misinform us all.
The website puts the "focus on key individuals – by pulling back the curtain on seven of the most influential players behind Canada's oil and gas industry who are truly to blame for the climate crisis and revealing the strategies they employ."
In adding a bank CEO to a list filled with oil industry leaders and PR hacks, it says:
The list also includes Dave McKay, the CEO of RBC (aka Mr. Money Bags). In 2022, RBC provided more financing to oil and gas companies than any other bank in the world. RBC talks a big game about climate action and "net zero" but since the Paris Agreement was signed in 2015, RBC has poured nearly $350 billion dollars into climate-destroying fossil fuel companies.
Check out the website and meet the other climate villains at ClimateVillains.ca.