RBC is running back to Saskatoon. So are we!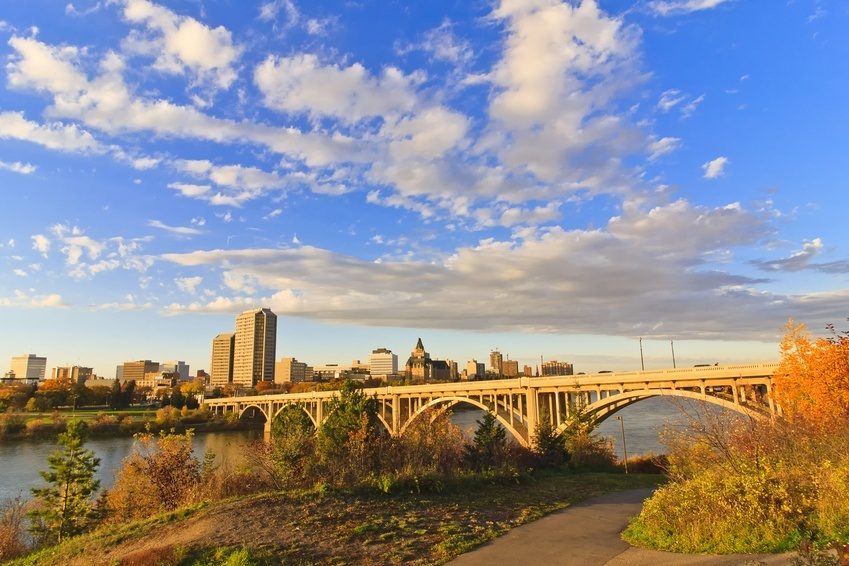 Powerful companies like RBC are held accountable to their shareholders once a year at a legally required Annual General Meeting (AGM). At these meetings, the CEO and other senior executives field questions from shareholders, and often have to respond to resolutions filed by shareholders attempting to shift the company's policy on various issues.
At last year's AGM in Toronto, RBC executives were met with a powerful wave of resistance – so much so that they cancelled the in-person meeting the night before! This didn't stop the Indigenous leaders and others who had travelled there to demand RBC and all Canadian banks respect Free, Prior, and Informed Consent (FPIC), stop financing the Coastal Gas Link pipeline, and phase out the financing of fossil fuel projects.
This year RBC decided to run to Saskatoon instead, perhaps thinking there would be a more oil-friendly local crowd. But climate justice matters to many people in the Prairies, and RBC can't hide from accountability for the damage it is causing communities everywhere.
Here are some important upcoming events to help you get involved in pressuring RBC this spring
March 29: RBC phone jam
April 1: #FossilFoolsDay – day of action across the country.

April 3: 7pm EST RBC Burn Book Party: virtual call to action, leave bad google reviews for RBC and join in a phone zap to jam up RBC's press lines in advance of the AGM.
April 4: 6:30CT Public panel: Who is financing the destruction of our land? Hybrid event that is in person, a webinar you can register for, and live streamed! 
ICA Public Panel Amplification Package here – please share far and wide, there is an event description and social media graphics to promote. This is going to be an excellent panel that will be livestreamed, folks can register for the webinar now!
Additional social media graphics and suggested text to promo the speakers are available here

April 5: Morning rally in solidarity with Indigenous, climate, and youth delegates attending the RBC AGM – Respect Indigenous rights and Phase Out Fossil Fuel Financing!  (details tba)
Past Events:
March 9:
Webinar: Canada's big five banks are funding climate chaos and violations of Indigenous rights. Join this webinar and info-session to move your money for climate justice! Register here.
March 19:
Webinar: Join Wet'suwet'en Land Defenders to learn directly from them about their home and culture, and what we're all fighting to defend. Register here.

The RBC AGM will feature shareholder resolutions from allies in the movement, including:
Resolution calling on RBC to adopt science-based, absolute climate targets from the New York City pension
Resolution calling for an end to the financing of fossil fuel expansion by Stand
Resolution calling for RBC to revise its Human Rights Position Statement to reflect that in taking action to mitigate adverse human rights impacts directly linked to its business relationships with clients (as outlined in the UNGPs), RBC will inform itself as to whether and how clients have operationalized FPIC of Indigenous peoples affected by such business relationships, by the Union of British Columbia Indian Chiefs (UBCIC) and BCGEU